How can you reach us?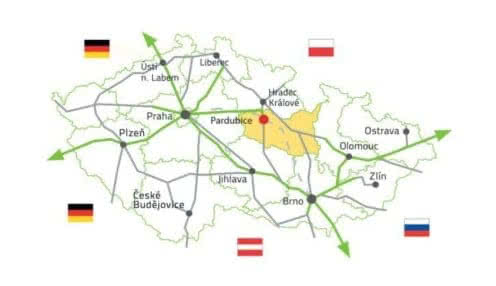 It is possible to reach East Bohemia easily and comfortably by car, by train or by plane.
By plane
The Pardubice International Airport is one of 5 main airports in the Czech Republic. The premium SkyClub Lounge is available for more demanding travellers. The airport also regularly enables private business jets to land.
By train
East Bohemia lies on the European railway corridor which links Berlin and Vienna. The cities of Pardubice and Moravská Třebová are important rail hubs. 
By car
The connection to the D11 motorway lies in close proximity to Pardubice (15 km from the centre). The journey from Prague to Pardubice takes approximately 1 hour on the motorway.